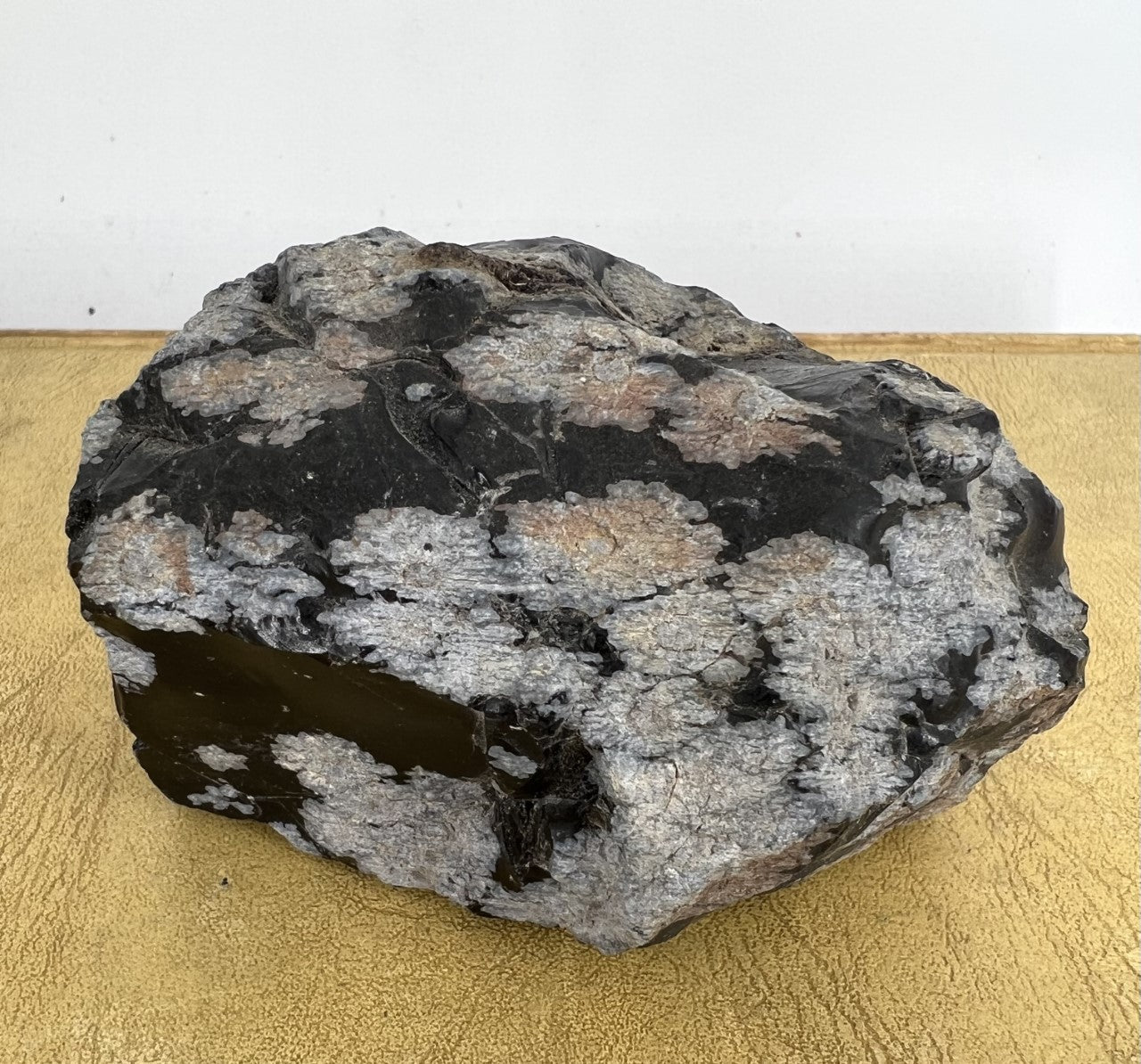 Snowflake Obsidian: The Balancing Gemstone
 Utah Snowflake Obsidian. Snowflake Obsidian is an Igneous Rock.
Snowflake Obisidian is a Root Chakra and Third Eye Chakra gemstone.  It promotes courage, centering and a sense of balance in challenging situations. It enables you to break free of negative thoughts, clears negativity that surrounds you, and guides you to a path of positivity.
This gemstone weighs 1 lb,1 oz. It measures 4 inches x 2 1/2 inches x 2 1/2 inches.