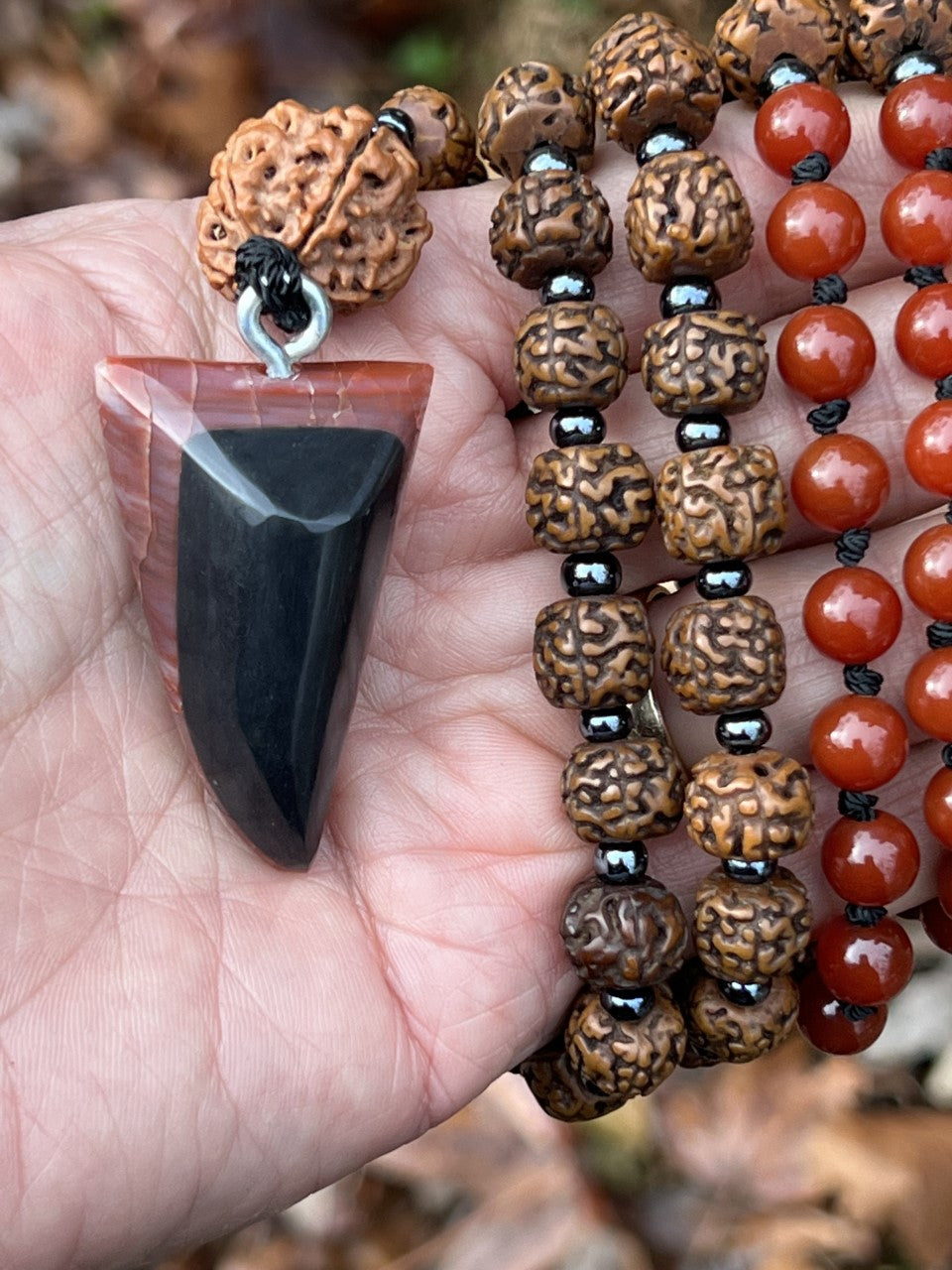 A 108 bead Mala, measuring 52 inches in circumference. It is long enough to be wrapped around the neck twice for a different look. It features polished rudraksha beads, carnelian, and hematite colored Czech glass beads.The Guru bead is a 5-face rudraksha bead. The pendant is a doublet, consisting of Black Obsidian, and Petrified Wood, self-collected in Arizona. Black Obsidian, with its volcanic origin, is a powerful protection stone, clearing away negative energy. Petrified Wood, with its living tree origin, is a stone patience. Together these 2 Earth Element gemstones have a synergistic effect, which enhances the Root Chakra's sense of Groundedness.
The pendant has visible surface fractures on the backside of the Petrified Wood, which is common in this material, as shown the picture.
Free shipping within the United States. No international shipping.